Are You Awake?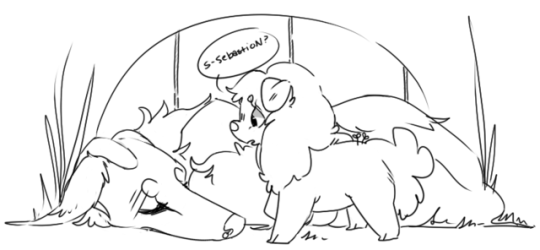 Subject(s): Gift Doodle
Character(s): Bibi and Sebastion
Date: April 01, 2016
Art Type: Digital
Medium(s): Paint Tool Sai 1, Graphics Tablet
Notes: Bibi is my character that I seem to never be satisfied with her design. Sebastion, the large character, belongs to my friend Eskil.
I'm pretty sure the proportions here were very wrong seeing how Sebastion is a full grown borzoi and Bibi is still merely a pup.