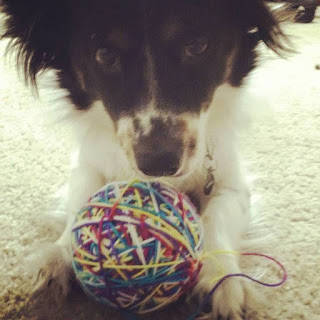 Name: Sandwich
Breed: Border Collie Mix
Age: 8 or 9?
Favourite place: His beanbag or under my bed.
Favourite food: Soft chew bones, pig ears, doggie treats, peanut butter and cheese slices.
Fun Facts: I brought Sandwich home as a rescue dog to train him to be my service animal.
He had bad separation anxiety and dug a hole through my floor when I went grocery shopping for the first time without him. He was also afraid of thunder and hid under my bed.
I trained him that during these scary times he could get very good things and no longer has issues with them.